Emuna Beams
Health and Well-being
Episodes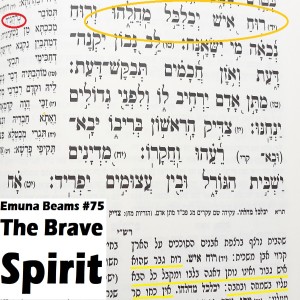 Wednesday Mar 18, 2020
Wednesday Mar 18, 2020
Today's video podcast not only gives advice on how to keep body and soul healthy in the face of the Coronavirus pandemic, but shows that King David dealt with a terrible plague in his time that his son King Solomon knew all about, which the holy Tanna Onkolos calls "Kurhana". See for yourself, and see how King David stopped the plague as well as a 950-year promise from Rashi about how to defeat this disease...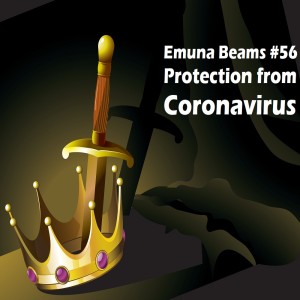 Sunday Feb 09, 2020
Sunday Feb 09, 2020
The world is in a near panic from the Coronavirus outbreak, as scientists and health authorities around the world are racing to halt the spread of this deadly virus that emerged from a live animal and fish market in the Chinese city of Wuhan in December, when it then jumped to humans. Once it jumped to humans, it was then transferred from human to human whenever they come in contact with one other. At the time of this podcast, according to official Chinese statistics which many believe are downplaying the proportions of this health disaster, some 60,000 Chinese have already contracted the new coronavirus, which causes respiratory illness similar to pneumonia, and the death toll of nearly 700 is rising daily. This past January 30th, the World Health Organization (WHO) declared the outbreak a "public-health emergency of international concern" — an alarm it reserves for events that pose a risk to multiple countries and that requires a coordinated international response. The World Health Organization is correct – we need an international response. But what should that response be? Listen to today's podcast, which looks at current events through eyes of emuna.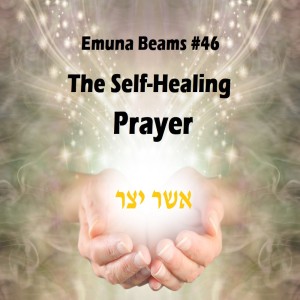 Sunday Jan 26, 2020
Sunday Jan 26, 2020
I was lecturing at an IAF base, and my host - the assistant base commander - showed me where the bathroom was. When I came out, I washed my hands three times consecutively with a cup and said slowly and with intent the Asher Yatzar blessing that one says after visiting the toilet. My host looked at me wide-eyed, as if I'd suddenly sprouted peacock feathers. "Rabbi," he gasped, "you guys even make a blessing after relieving yourselves?" We sure do! It's the best and cheapest health insurance policy anywhere. Hear this: For your reference, The Asher Yatzar blessing and the practical Halachas of visiting the bathroom are posted here.